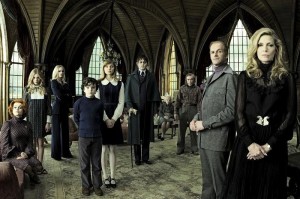 In case you haven't heard, Tim Burton is coming out with another film where Johnny Depp is playing a pale, maladapated man who's completely out of place even among the not-quite-normal people around him.
This time around, it's in a reboot of classic horror soap opera Dark Shadows.
I grew up having vague memories of watching a few episodes of the original when it was still airing regularly. More solidly, I remember when the Sci Fi Channel was re-running the classic series. It was always interesting, if not entertaining. Not always what we'd call "good" by today's standards, but in context of its time, it was something kind of daring and unique.
In a nutshell, I love the original, flaws and all.
I was excited about the new film coming out.
Then I watched the newest trailer.
It kind of looks like a screwball comedy.
The only reason I'm really still willing to give it a chance is because of the creative team involved.
I was expecting some humor–because, really, once you set a vampire-based story in the 70s, how can you not have some  humor? But this trailer makes it look a wee bit too off-the-wall silly. (At least literally in once scene…)
The original was, honestly, pretty crappy. But it had a solid story core that caught people's attention. Even through the awful production values, bad acting (accentuated by at least a few of the actors being drunk or hung over frequently during the live shows), and the simple fact that it was a daily soap opera, the uniqueness of it grew a great fan base.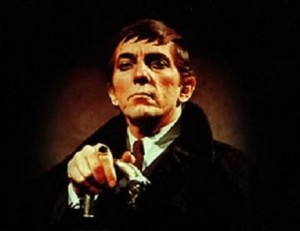 Jonathan Frid as Barnabas was distinctly not leading-man material, which made the character all the more interesting.
The 90s remake with Ben Cross as Barnabas brought more style to the story, for sure, but overall that take on it lacked something that the original had (as it didn't exactly bring in the eyeballs, if I recall correctly).
Ultimately, memories of Dark Shadows lead to the more recent supernatural soap Passions, which had a good run up until a few years ago when it exited the network lineup (along with some much longer-running daytime soaps). They developed a good fan base, created quirky, memorable characters, and played off of the standard soap and horror tropes well enough.
Hopefully, Burton, Depp, and crew will manage to find the spark that keeps the original so fondly remembered while still opening it up to a new generation of fans.
But based on that trailer… I'm not going to hold my breath…
Check out the trailer and let me know what you think: