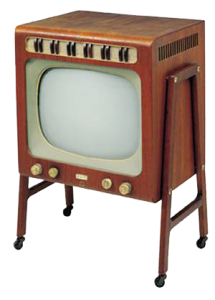 Okay, we're now a few weeks into the new season and everything I planned on watching has premiered. Some of it has been very good, some of it has been very bad, and some of it is already gone. Here's a look at what wasn't covered last time.
The pilot was a little uneven, the characters not all that likeable, but the premise was an interesting one and, if given time, it may have found its legs. By far, of the three different "Man" shows that premiered this season on the regular networks, How to be a Gentleman was the one I found most palatable. Further proof that my tastes are not always the tastes of the nation.
Suburgatory (ABC – picked up for full season)
Honestly, I hated the first episode of this show. It felt both derogatory and disgusting in pretty much every way. It was full of bad, over-used stereotypes, oddly convoluted situations, and not a single feeling that rang true. I know Jeremy Sisto has talent. Cheryl Hines, too. Relative newcomer Jane Levy isn't bad at all. And seeing Alan Tudyk on the screen just makes the Browncoat in me very happy. But the show just didn't grab me. Then there was the second episode… and the third… and, well, I'm still watching. I'm not sure exactly why, but the show's growing on me. They've settled into a nice groove, it feels more like parody than just some badly stylized depiction of a skewed reality, and they're starting to play with some more daring social commentary. If they keep it up, it may end up a very creative and fun show.
This is the show I was anticipating the most. It has not disappointed me. By far it is one of the most disturbing things I've seen on television in a very long time (perhaps since Twin Peaks). The mix of supernatural threat with real, raw, emotional stress just keeps you on edge. The performances by Connie Britton and Dylan McDermott as a couple who's relationship is already stretched to near breaking when they move into the very haunted house may be a bit too much for some people to watch–the arguments they have read very much like ones I've seen play out. I'm not sure where they're going with the story in the long run, but the atmosphere they're building and the supporting cast and history they're revealing has been nothing short of impressive.
This is the other show I was really looking forward to. I'm a sucker for slightly twisted fairy tales (am I the only one who remembers The Charmings fondly?), but this show has managed to deliver a compelling set of at least vaguely familiar characters in a way that has definitely grabbed the general population. Mixing flashbacks to a fairy tale land with a main plot set in the familiar world the characters have been flung into (with their memories of who they were erased), the show has at least one or two seasons of good plot development in it.
This was the second of the "Man" shows to air on the regular networks this season. It's not the worst, but that's not saying much. Where How to be a Gentleman has some vague class and potential to get at actual issues of what being a "man" really means in today's world, this one was just a rehash of everything that's come before played out with a stereotypical set of male friends. I don't think I laughed once during any episode I watched and it most certainly did not inspire any thought about the subject. At least not other than "Really? Is this what people still think?"
Tim Allen's apparently long-awaited return to sitcom-land couldn't have fallen more flat for me. I loved Home Improvement, Allen's Tim "The Tool Man" Taylor was gruff, a bit dumb, but full of heart. In Last Man Standing, his Mike Baxter has two out of three of those but has also added neo-Conservative, backward, and annoying to the list. What's missing? Heart. At best, this show is rehash of Home Improvement's "man" jokes. (Yes, this is the third of those "man" shows this season.) I thought, briefly, they were going to do at least one interesting thing–have Baxter do video blog bits that start out promoting products at the Bass Pro-like sporting goods store that he works for but turn into rants connected to events in the episode. With proper cultivation, consistency, and better writing, that could've made the show worth watching. But, based on the episodes I've seen, it doesn't look like that's going to be happening regularly.
This is the other fairy tale based show that's premiered this season. It's got a completely different flavor than Once Upon a Time, being more of a cop show than anything else. Airing against the CW's Supernatural, I think it's going to have a little bit of a hard time finding it's audience… since it's going after the same one (which is already at least slightly split between Supernatural and Fringe). It's not bad, which was a slight surprise based on how so many of the promos looked. Apparently it's one of those shows that doesn't work well in clips, but, when you have an actual feel for the characters, it holds up pretty well. At least the characters are a wee bit confused at the idea of monsters being real. It'll be interesting to see how it plays out.
Updates:
Playboy Club first show to go. This makes me sad. I think the show had potential.
Free Agents canned. It didn't even last as long as the British show it was based on.
Revenge picked up for full season. This show never grabbed me, but apparently people like it.
For fun:
10 shows canceled in 3 episodes or less. How many of these do you actually remember?